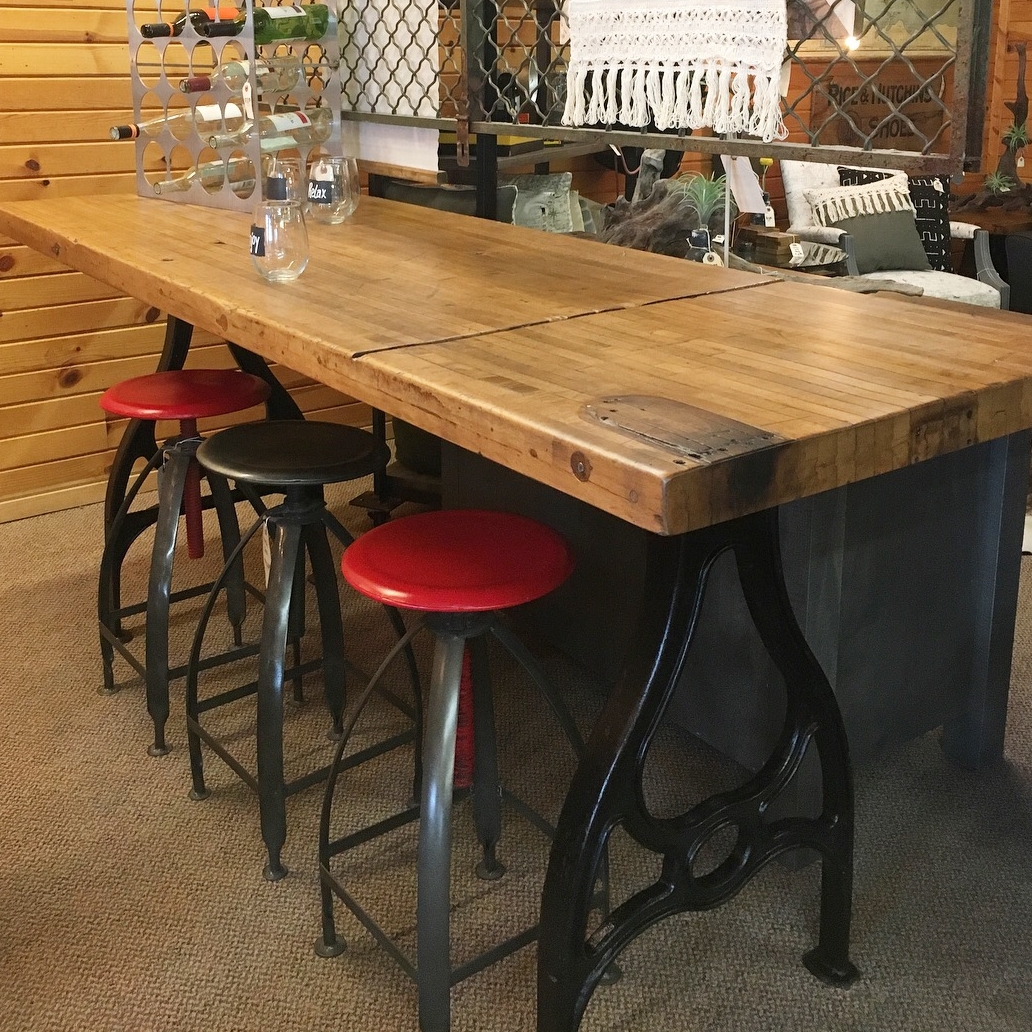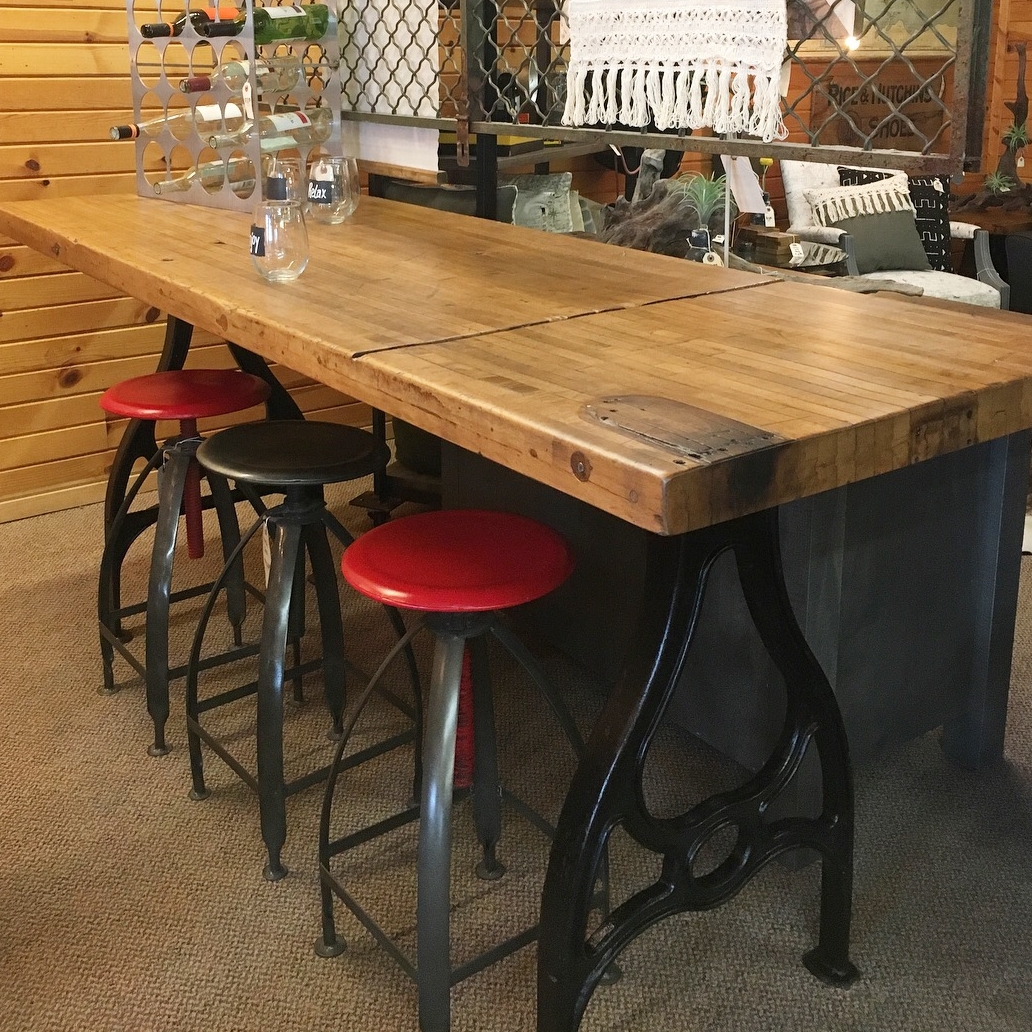 reclaimed workbench bar table
This unique piece is a combination of a vintage workbench top and industrial legs from a lathe.
reclaimed industrial bar table
Industrial cast legs topped with reclaimed barn wood. You can't go wrong with this winning combination.
oak waterfall bar table
Modern meets industrial with this natural oak bar table. A Studio 4 original design with natural steel braces and a place to slide the stools out of the way when not needed.
industrial bar/work table
The casting on the salvaged industrial base is stamped with Cleveland, Ohio. The distressed butcher block top makes this a perfect match.
salvaged Navy drafting table with steel top
This military drafting table base is a unique blend with the raw steel top, cast iron legs and wood features. A one of a kind industrial piece.
industrial bar table
This table base is made of heavy cast iron and was salvaged from a factory. The table top is antique slate stained cherry and is a beautiful combination with the grey base.
reclaimed oak bistro bar
Belly up to this bar table with your friends to share beer, wine, coffee, or beverage of your liking. The salvaged table base combined with the reclaim oak is a great combination. And those bar stools are classic.
industrial bar table for two
The table base on this table was once in a work shop with an anvil attached to the top. Add a reclaimed butcher block top and you've got a favorite spot to share a beer, wine or coffee.
ambrosia maple bar table
Created with salvaged work bench legs, this bar table would make a great kitchen island. The ambrosia maple is a beautiful wood with so many color variations, including grey. And the live edge ambrosia maple stools are a nice compliment.